Here is a step-by-step guide to registering your DiggerTM software. Although this website describes the process, you need to use DiggerTM itself to actually register. The easiest way is to allow DiggerTM to register via the Internet.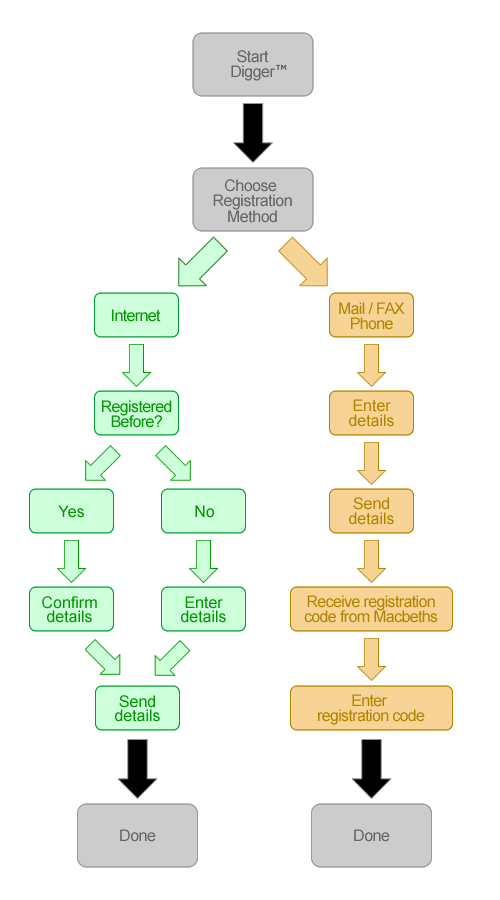 The quickest and most convenient way to register your DiggerTM CD is to let DiggerTM use the Internet. If your computer can connect to the Internet, we strongly recommend you register this way. It really is much easier (DiggerTM does most of it for you), you will avoid delays, you won't need to type in a long registration code, and it will be much faster for you to register any further DiggerTM titles you purchase.
If your computer is not connected to the Internet, you can register by mail, fax or telephone. Once you receive a Registration Code, enter it into DiggerTM to complete the registration.